BRAND STORY
Specializing in the vape industry for 8 years, VFEEL team has established one of Top 3 brands of open system e-cigarette in market. With 8-years exploration experience, we are deeply aware that the most core value e-cigarettes should provide users, is the FEEL:
 Unique and Tasty Flavor, is one FEEL.
Simple, Elegant and Distinctive Design, is one FEEL.
High-grade and Stable Quality, is also one FEEL.
So we name it VFEEL, aiming to provide clients with VIP FEEL, with great enjoyment of unique VAPE FEEL.
Meanwhile, we spent nearly two years on continuous adjustment of Vfeel disposable devices and its e-juice flavor, also invited thousands of users to blindly test, finally we created the most unique and purest taste for our users to enjoy endless FEEL.
We're now looking for global partners to build up long-term partnership. Welcome to join VFEEL for the best flavor chaser!
BACKED BY RESEARCH
When VFEEL was founded, we built our own R&D Center and have kept improving our facilities over the years. Today, we already have an independent R&D lab with advanced equipment. Our R&D team has also grown to over 50 highly experienced professional engineers.
STRONG MASS PRODUCTION CAPACITY
Purification Area: over 8,000 square meters
Production Capacity: 2,000,000 pieces per month for disposable vapes
CORE TEAM
CEO, Jack
Our CEO Jack is from Alibaba and has entered the e-cigarette industry since 2014. His team has served 30,000 VAPE stores and 220 large-scale distributors in global. Every year, more than 20 million vape consumers are using the e-cigarette products developed and distributed by his team.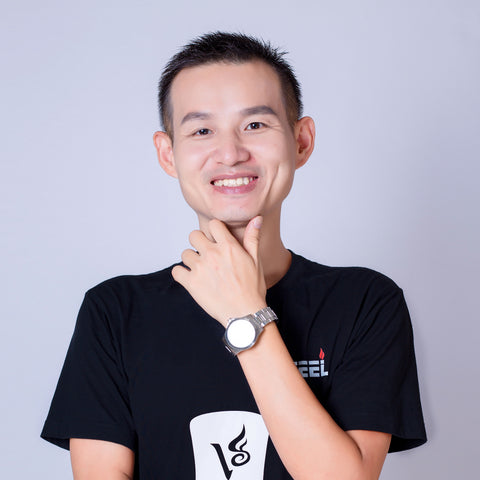 Chief Product Officer, Ryan
Ryan is an expert on the design and development of electronic products and has got dozens of design patents and user-experience awards. His works are involved in various field like mobile phones, computers, automobiles, speakers, which won many international product design awards.
Chief Engineer, Brian
A senior e-cigarette R&D engineer and atomization expert with 11-year experience on vape products developing and manufacturing. Brian has participated in the development of many leading vape products to provide users with a perfect taste experience and premium quality assurance.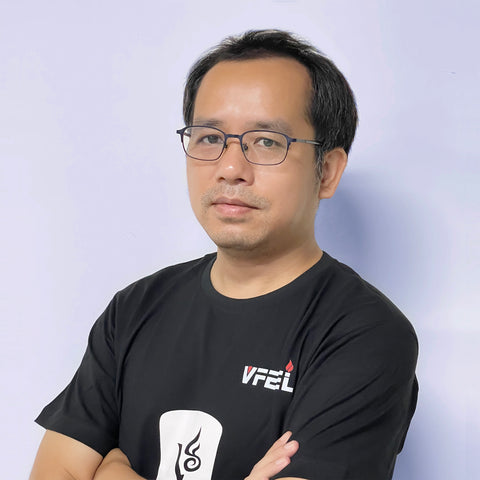 CMO, Vincent
Entering the e-cigarette industry in 2015, our CMO Vincent has 13 years experiece on global marketing in this field. He used to establish a million-level fan community for one vape company and provided a series of accurate and effective overseas marketing plans to help the company quickly grow into an e-cigarette leading brand. In many years of interaction with fans, Vincent deeply understands the product experience needs from end users of e-cigarettes, and provides users with the most accurate products and services they need.